Swap NFT's
The way you used to swap trading cards IRL!
What's ChewieSwap?
Real time ⏳
Chat 👄
Safe 🔒
Cheap 💰
Easy 👌
Safely trade NFT's with each other in real time! Jump in a trading room and negotiate the trade in the chat.
Direct SWAPPING!
ChewieSwap is unlike other trading sites. We don't hold your NFTs in a vault. Instead, we facilitate direct swaps between your wallet and your trading partner's wallet. Your assets remain in your control throughout the transfer, making it safer and optimizing gas fees!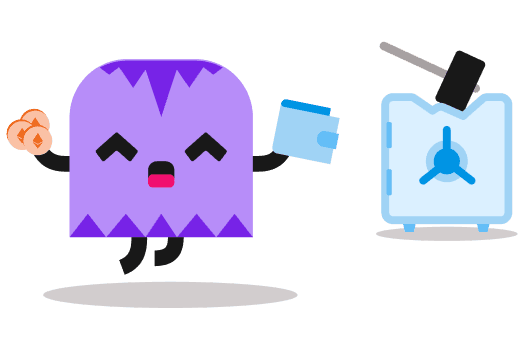 FAQ
ChewieSwap is the brainchild of Murfy and Chewie from the SuperNfty team. The idea was sparked by observing SuperNfty collectors. You see, with the Spirits collection, NFTs can evolve when you have three of the same. Naturally, this sparked a spirited trading frenzy among collectors. But, they were relying on trust, sending DMs and making transfers, which seemed a bit risky. Luckily we didn't hear of anyone getting scammed doing a Spirit trade, for which we are very proud of our community. Nevertheless, we wanted to provide a way to mitigate trustless trading. We believe that existing NFT swapping platforms lack the personal touch and security we can provide. With SuperSwap, we aim to revolutionize NFT swapping by offering a unique LIVE-trading experience that mimics the joy of trading cards on the playground. Initially, it will be exclusive to SuperNfty NFTs, but if successful, we may expand to include other collections.
As always in the crypto space, safety first! 🔒 We've eliminated the need for a third party, ensuring that your cherished NFTs remain in your hands throughout the trading process. 🔑 Chewieswap works with room codes! No need to be afraid of malicious links. ✅ Last but not least, we only allow Chewie-verified collections, so you can trade with confidence, knowing you won't encounter any fake NFTs.
Transferring NFTs without paying gas fees isn't possible. However, Chewie has worked tirelessly to minimize gas costs. We're proud to provide you with the most gas-optimized solution out there, so you can enjoy swapping NFTs without breaking the bank!

That's correct! ChewieSwap was built with one goal in mind: to provide the best possible swapping solution for our collectors. We're focused on creating a seamless and enjoyable experience without burdening you with platform fees. It's our way of showing appreciation for your support.
For now it's limited to SuperNfty collections. If successful, we may expand to include other collections.